Request Georgia Accident Reports
Find Georgia State Patrol Accident Reports Online
If you're looking for information on how to find a copy of your Georgia accident report, we've got you covered! MyAccident provides information on what ways you can obtain your crash report, traffic forms to be aware of, state and local law enforcement agency information, and more. Let us help you find your Georgia crash report and get on your way to moving forward from the incident.
Get Your Georgia Crash Report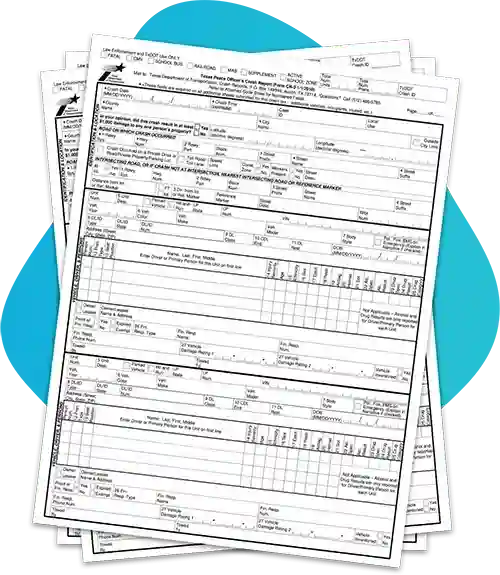 The "Georgia Uniform Motor Vehicle Accident Report DOT-523"
A Georgia Uniform Motor Vehicle Accident Report DOT-523 is used by law enforcement to record the details relating to an accident involving any type of vehicle. A report must be filed if (1) there was property damage of more than $500.00 to any one vehicle or property (2) anyone was injured (no matter how minor), or (3) anyone was killed. If an officer did not attend the scene of your accident, you should file a Personal Report of Accident form DDS-190. The following documents and websites provide more information and detail on Georgia crash reports:
| Title | PDF |
| --- | --- |
| Individual Request for Crash Report Form | |
| Georgia Uniform Motor Vehicle Accident Report Training Manual | |
| Georgia Uniform Motor Vehicle Accident Report DMVS-523 | |
How Do I Find my Georgia Accident Report?
1. Order Online Through Georgia Department of Transportation (GDOT)
To request your crash report online from the Georgia Department of Transportation (GDOT), you will need to provide information about the accident and specific driver or vehicle involved in the crash. You may need to provide information such as your name, mailing address, and email address, as well as the application fee of $5 per report. You can also mail in the form "Individual Request for Crash Report" with an attached cashier's check or money order for $5 per report requested.
2. In Person from the Police Department or Law Enforcement Agency
You can obtain your crash report by visiting the police department or law enforcement agency that responded to the incident. It does need to be the specific police department, sheriff, or Highway Patrol post that handled your report. If you live in a different area than where the accident occurred, you will need to go to the original location. There is typically a small fee associated with receiving a copy of your report.
3. Other Data Sites like LexisNexis or CrashDocs
These websites can be a good reliable source of data. However the sites can be difficult to use and do not have all the Police Agencies in Georgia. (sometimes less than 50%)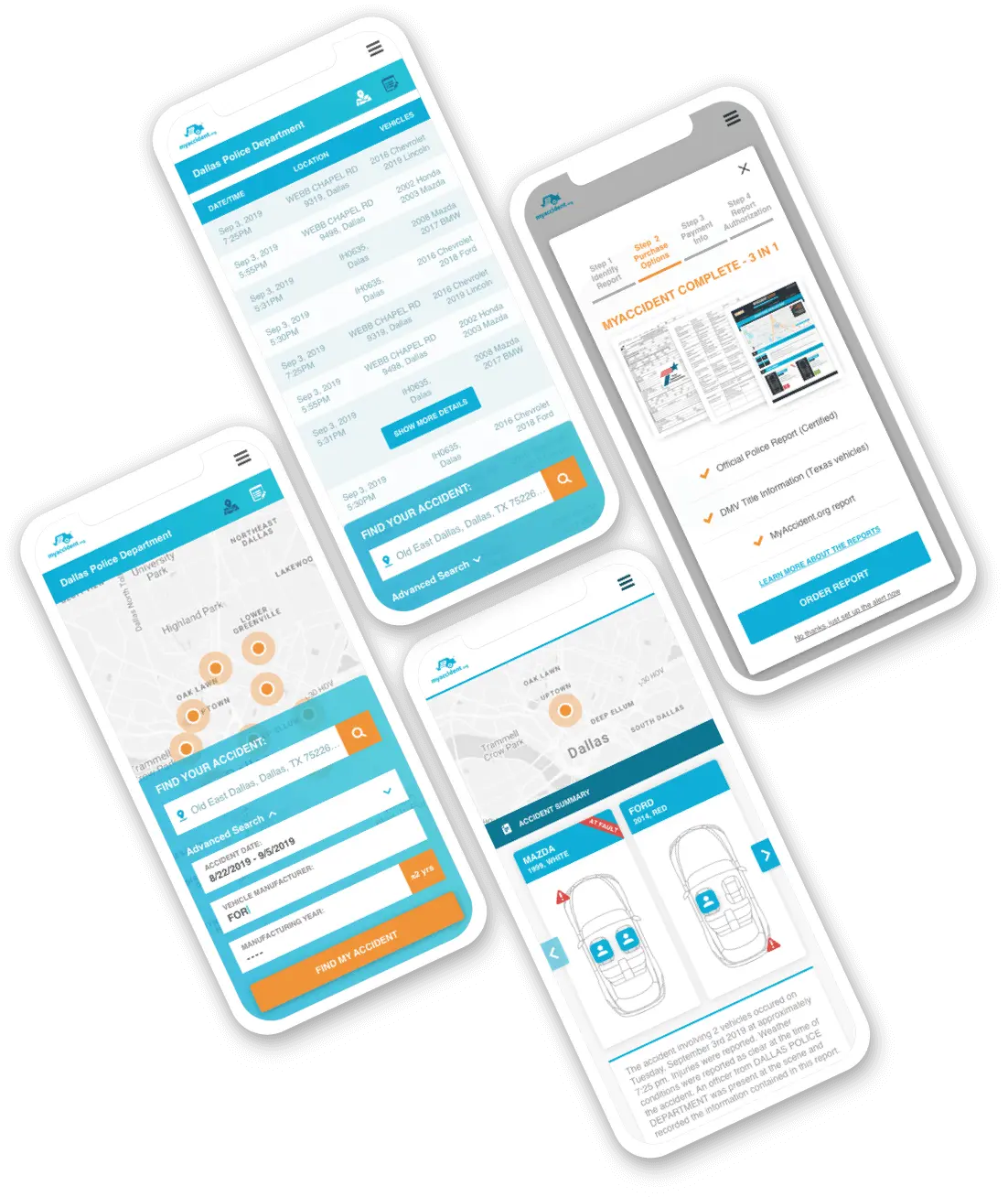 Looking for a specific Georgia county or city?
Georgia Accident Reports - FAQ
---
What defines an accident report in Georgia?
Georgia defines a crash or accident as the collision of any motor vehicle with another vehicle or object, or the involvement of a motor vehicle in any manner where a person is killed or injured, or where a person suffers more than $500 in property damage.
When Should You File a Georgia Crash Report
You should file a report if you're the operator of a vehicle involved in a crash where the damage to any one vehicle or property is over $500, if there is an injury to any person, or if any person was killed. You should file your report with local law enforcement as soon as possible. Georgia law encourages all drivers to call 911 immediately after a crash occurs.
Why this Report is Important
Data from a crash report is used for many purposes including:
Identifying locations with a large number of crashes.
Improving dangerous highways and intersections.
Developing highway safety public information programs.
Developing programs to save lives and reduce highway injuries.
How to read a Georgia crash report?
Obtaining Georgia auto accident reports is relatively straightforward. State law enables you to get a Georgia accident report through the Georgia Open Records Act.
The Open Records Act allows you to make an open records request to find an auto accident report. You can submit an accident report form through the Georgia Department of Public Safety's DPS Open Records Unit or a local State Patrol Post.
Your request for Georgia state police crash reports must include your name, address, phone number, the person involved, record type, and which city or county the accident happened in. If you have an incident report number, write it down to search for a crash report.
Police crash reports are complicated documents, but if you want to delve deeper into your report, use the Accident Report Overlay, which lists all the codes and their meanings. Codes are essential in decoding what caused the accident and who may have been responsible. Please also reference our resource for how to read a Georgia accident report for additional information.
Some codes to focus on include the driver's condition, vision obscured, and vehicle condition.
Remember, Georgia crash reports are interpretations written by the responding officer. Your accident report is not legally binding. However, a Georgia uniform motor vehicle accident report will form the basis of your insurance claim, with insurance companies often viewing them as final in injury and liability claims.
What is the Georgia Personal Report of Accident Form?
State law encourages drivers to call 911 immediately if an accident occurs and to fill out a Personal Report of Accident Form. These are incident reports filled out by drivers and will not be published in the same way as Georgia state patrol accident reports online.
You may be wondering what the purpose is if these forms are not to be filed with the police or any state agency. If you're looking to find an auto accident report, these personal reports can act as supplementary documents.
Note that your accident report cannot be used as evidence for claims of negligence in an action to recover damages. Your accident report online will be used for assessing your claims via your insurer.
How many people get hurt in traffic collisions?
According to the GDOT, the Peach State suffers from one of the country's highest rates of fatal traffic accidents. In 2020, more than 330,000 recorded accidents on Georgia's roads, with 1,588 being fatal, resulting in 1,730 deaths. Early estimates for 2021 reveal that the trend has ticked up slightly, with 1,776 road traffic fatalities in the state.
The uptick in fatal crashes that began with the pandemic has failed to slow down, with the transportation industry expecting the number of deadly crashes to increase in 2022. Only time will tell as to whether this prediction comes to pass.
---