Get Your Car Accident Report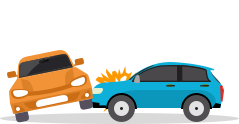 We are dedicated to helping those who have been involved in an accident find their police accident report.
The wake of an accident can be a traumatic time, especially if you or a loved one has been injured. That's why we make finding the details of your accident report as simple and straightforward as possible, and why search access and membership are free. Start your accident report search now.
US Accident Report Lookup
Our online search app provides you the ability to search through millions of accident reports in a flash, making it easy to look up your own crash report and locate the key information contained within.
Easy, Safe and Secure
Our car accident report lookup is as safe and secure as it is easy to use. Simply enter an address, city, or ZIP code and a date range for your accident and our automated system does the rest, providing you a detailed, searchable map of the time and date. Simply click on any of the accidents listed on the map to call up even more detailed information.
Your private information is fully redacted, meaning only those who had a legitimate connection to your accident will be able to get anything useful from these reports.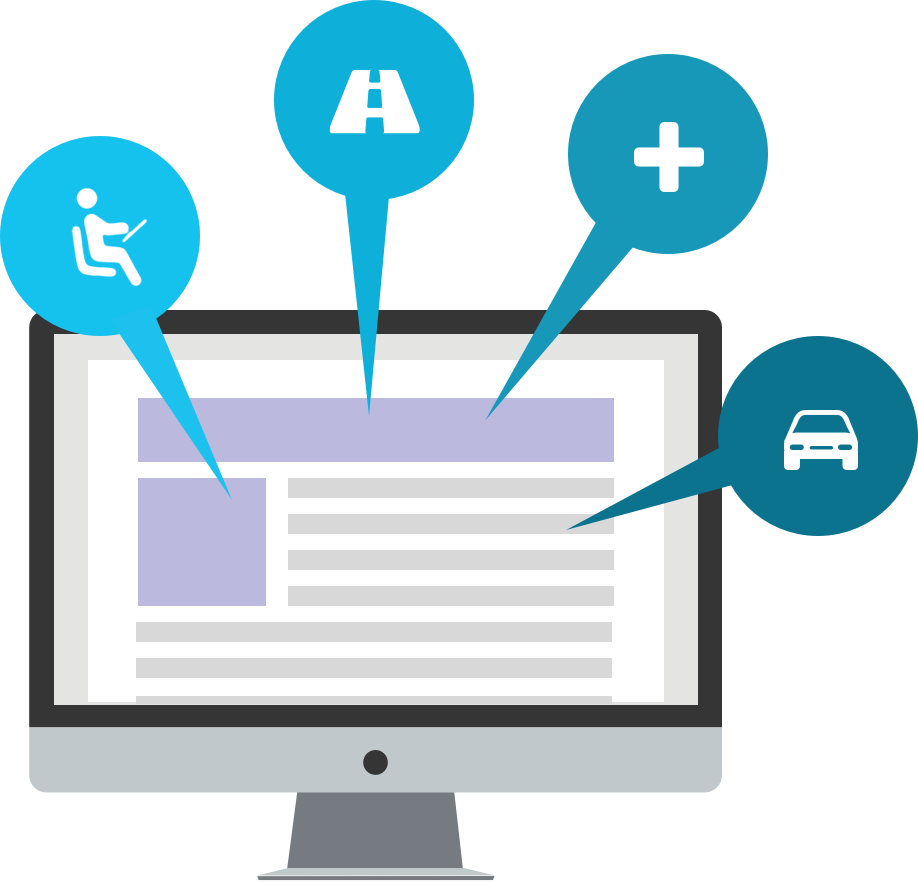 Useful Information
Driver Information
Age, Licence, and Insurance status for All Drivers
Injury Status
Number of People Involved and Extent of Injuries Sustained
Vehicle Information
Year, Make, and Model, VIN, Extent and Location of Damage, and Tow Truck Information
MyAccident.org FAQ
Do I Have to Pay to Get My Report?

Get your accident report with our lookup service that does all the legwork for you. Figuring out how to obtain a car accident report in the aftermath of a traumatic experience, particularly if you sustained physical and emotional injuries, can be a challenge.

With MyAccident, we handle the business of obtaining your vehicle accident report for you. Unlike other services, our traffic accident report service is available completely free of charge.

Our free online app is also combined with access to resources from the medical, legal, and insurance fields to enable you to get the professional help you require to proceed with the aftermath of your accident.
Does MyAccident.org Use Any Personally Identifiable Information?

MyAccident provides you with a free, redacted version of your police accident report online. Our online reports contain no private information regarding the names of those involved in the accident or any contact details.

Our approach to only providing a redacted car crash report enables you to protect your privacy. However, anyone involved in the accident can quickly identify the details of the accident, empowering you to act on the circumstances.

Your car accident police report online will serve as a benchmark for future insurance claims and legal action if you are not at fault. These reports are legitimate, and we handle the obstacles of obtaining them from the public police database.
What Information Does the Police Report Contain?

Highway patrol accident reports contain a vast amount of helpful information, including the facts surrounding the accident and the opinions of the attending officer.

All this data is vital for building your case and filing a claim with your insurer. And we believe none of this information should cost you a cent.

Just some of the data available in your police accident report from MyAccident include:

Date, time, and location of the accident
Redacted personally identifiable information, including witnesses
Location of the damage to the vehicles
Visibility, weather, and roadway conditions
Accident diagram
Statements
Citations
Opinions determining the cause of the accident and/or who was at fault

These critical pieces of information about your accident are available to you now with your free accident report. Don't hesitate. Obtain your police accident report now.
What Information Do I Need to Provide In Order to Search for My Report?

Searching for your report is designed to be easy. It takes only a few minutes for us to pull up your report for you. Our intelligent systems use a wealth of public databases to comb through massive amounts of data on your behalf.

No expensive lawyers. No fees. No hours of frantically searching cumbersome public police databases.
Begin your search by entering any of the following pieces of information:

VIN Number

– Contains 17 capital letters and numbers. You can use the VIN of any vehicle involved in the collision.

Case ID

– The attending officer will have supplied a case ID to all drivers involved. Enter the case ID, city, and date of the accident.

Map View

– If you don't know any of the above, search for your accident via the map view. Our system can pinpoint registered accidents within a 10-mile radius. Provide us with your vehicle's make, the accident's date, and the vehicle's year.

We make it simple for you to obtain an accident report even if you don't have the details at hand. These details can be utilized to find your accident, even if the details remain hazy.
Not found your report yet?

It's commonplace for police departments to take up to ten days to make their reports available publicly. How long it takes is defined by the diligence and workload of the police department.

Let us keep a watchful eye on the progress of your accident report. Enter your personal details, some information about your accident, and we will send you an SMS/email alert when your police accident report becomes available.

Save time and effort by allowing MyAccident to keep tabs on your report while you concentrate on your recovery.