Speak with a local attorney now:
Call Now * Open 24/7
407-634-5725
Kentucky toll free
¿Español? Llame Gratis 24/7
407-664-1003
Search for Your Kentucky Crash Report
Search for Your Kentucky Crash Report
Need to look up your Kentucky accident report? MyAccident allows you to find your Kentucky crash report online, as well as read additional information that helps answer common questions when involved in an auto accident. Whether you require a crash report for an insurance adjuster or attorney, MyAccident.org works to help simplify the process so that you can get your Kentucky accident report and move forward with any next steps.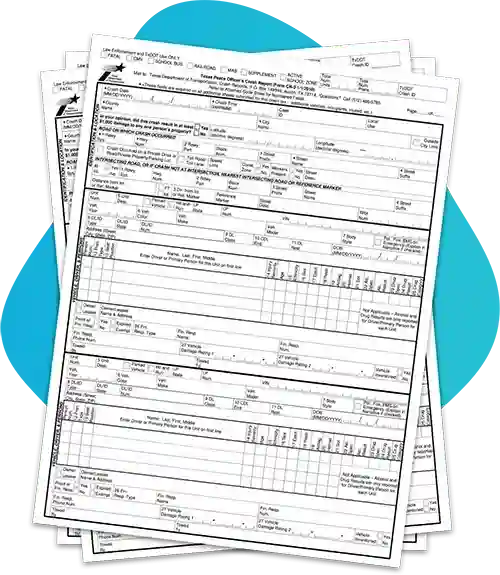 The Kentucky Traffic Crash Report
A Kentucky accident report is officially titled as the ' Kentucky Uniform Police Traffic Collision Report '. It is used by law enforcement to record the details relating to an accident involving any type of vehicle. The details in the accident report are recorded by the officer who attended the scene of the accident. If a police officer did not attend your accident, Kentucky law requires motorists to file a traffic crash report within 10 days if the following conditions are met: (1) There was more than $500 in property damage as a result of the crash. (2) There was personal injury to, or any indication of complaints of pain or discomfort by any of the parties or passengers involved in the crash. or (3) Anyone was killed
When Should I Request a Legal Consultation?
1. You Are Hurt or Suffered a Serious Injury or Permanent Disability
If you were seriously injured in an accident or acquired a serious illness, you definitely need a lawyer. There is no room for chance when a lifetime of pain, suffering, and bills are on the line.
2. You Aren't Sure Who is At Fault
If you were involved in an accident and it is unclear who was at fault, you should definitely consult with an attorney. In situations like this, the other party's insurance company will try to blame you for damages.
3. There Are Multiple Parties Involved
If you were injured in an accident that involved multiple parties, consulting with a personal injury lawyer will give you the best chance at not being stuck with the bill.
4. The Insurance Company Denied or is Delaying Your Claim
Insurance companies know that 99% of people do not understand all the complicated laws and procedures that take place in a personal injury claim.
5. An Injury Lawyer is Paid Only When The Case Settles
A personal injury attorney gets paid by winning money for their client through a personal injury lawsuit.
Speak with a local attorney now:
¿Español? Llame Gratis 24/7
407-634-5725
| Title | PDF |
| --- | --- |
| Kentucky Uniform Police Traffic Collision Report (KSP 74) | |
| Civilian Traffic Collision Report Form (KSP 232) | |
3 Ways to Get A Copy Of Your Report Online In Kentucky
1. Use MyAccident.org
MyAccident.org provides a free version of your Kentucky accident report. This report holds all the details from the Motor Vehicle Crash Police Report form with the exception of personal information like the names and contact information for those involved.
2. Order Through Kentucky State Police
To request your crash report from the Kentucky State Police, you will need to visit a post location. Be ready to provide information about the accident and specific driver or vehicle information involved in the crash. You will need to provide your driver's license number and may be asked for other identifying information, such as your report number, VIN number, or last name.
3. Other Data Sites like LexisNexis or CrashDocs
These can be a good reliable source of data. However the sites can be difficult to use and do not have all the Police Agencies in Missouri. (sometimes less than 50%)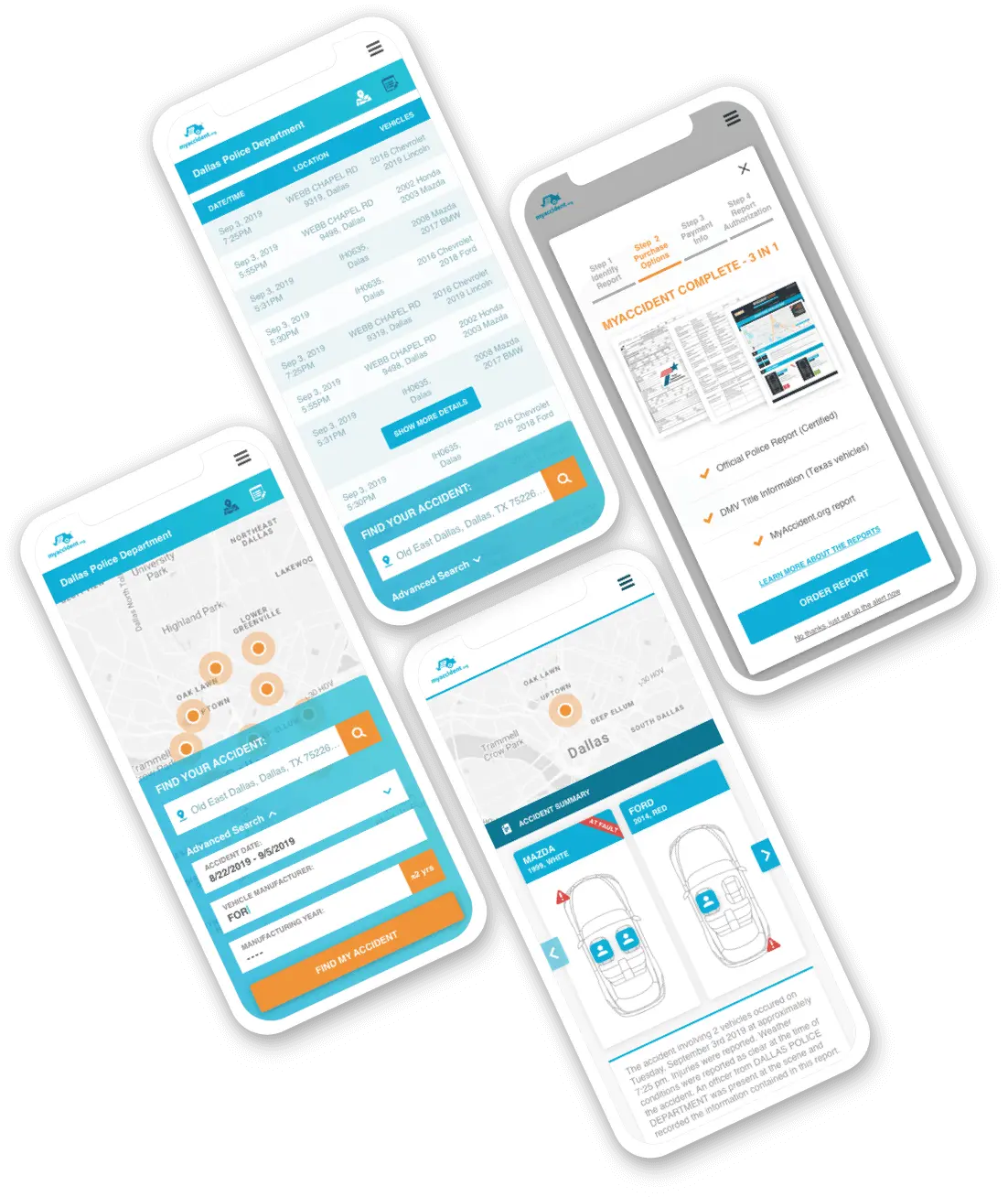 Looking for a specific Kentucky county or city?
Kentucky Accident Reports - FAQ
---
How long does it take to get an accident report Kentucky?
Accident reports become available five days after they are filed by law enforcement, meaning you can easily apply online for a small administrative charge. Once you've completed the online application process and verified your identity, you'll receive your report instantly.
You may apply for your accident report by mail, online, or in person at the nearest station of the investigating force. The most convenient and quickest option is to apply online.
When Should You File a Kentucky Crash Report
You should file an accident report if you're the operator of a vehicle involved in a crash where there were any injuries (even if not life-threatening), death to any party involved in the accident, or property damage over $500. You must file the accident report within 10 days after the crash if any of these conditions are met.
If I don't know who hit me, can I still fill out a Civilian Collision Report?
Yes. If your car was parked and you discovered damage, you can complete the collision report with your information in "Unit 1" and put "UNK" for the name of "Unit 2". No other information is required for unknown unit information. Add as much known information as possible.
Are car accidents public record in Kentucky?
Strict provisions exist regarding who can access car accident reports in Kentucky. These are not a matter of public record.
Kentucky accident reports are only available to people involved in the accident, the parents/guardians of a minor who was involved in the accident, relevant insurance companies, representing attorneys, and law enforcement officers.
What happens if I don't report my accident?
Failure to report a car accident, including failure to file a written accident report with the Kentucky State Police is punishable by a fine of $20 to $100.
Why this Report is Important
Data from your accident report is used for many purposes including:
Identifying locations with a large number of crashes.
Improving dangerous highways and intersections.
Developing highway safety public information programs.
Developing programs to save lives and reduce highway injuries.
How long does a car accident stay on your record in KY?
Generally speaking, most accidents in Kentucky, including tickets, will remain on your driving record for three to five years. However, severe driving offenses like DUIs and hit-and-runs could remain on your record for up to ten years and, in some cases, longer.
Car accidents have a massive impact on your insurance premiums, so keeping a clean driving record is wise. This is why it's vital always to file an accident report in Kentucky so that you can fight your corner.
Is Kentucky a no-fault state for car accidents?
In Kentucky, the unique "choice no-fault" system governs auto insurance. Drivers have the freedom to opt between no-fault insurance or traditional fault-based coverage. When you pick no-fault coverage, irrespective of who's responsible for an accident, your insurance provider will handle your losses. On the flip side, if you've chosen the conventional route and you're the one to blame for the mishap, brace yourself for potential hikes in your insurance premiums.
This flexible nature of Kentucky's insurance framework ensures fewer accidents find their way to court for civil liability discussions. However, remember that things might differ if the incident involves criminal implications.
How many people get hurt in traffic collisions in Kentucky?
Obtaining a Kentucky accident report is integral to ensuring you get the justice you deserve. From 2020 to 2021, the U.S. saw a 10.5% increase in traffic fatalities, whereas Kentucky performed considerably better than the national average. With 794 deaths, based on data from the Kentucky State Police, Kentucky saw a minor 1.8% increase in the number of fatalities.
However, KY crash reports show that the state's fatality rates were already much higher than other states nationwide, with 1.68 deaths per one million vehicle miles traveled. Today, Kentucky is firmly within the top 15 most dangerous states for driving in the country.
It underlines the importance of knowing how to obtain a civilian accident report in the event of both major and minor accidents.
How to read a Kentucky State Police Accident Report?
Kentucky state police accident reports may initially seem complex and unwieldy, but if you know what to look for, they are relatively simple to understand. Once you have obtained a copy of your Kentucky civilian collision report, here's what to look for:
Page One -

The first page of KY State Police accident reports begins with basic information about the incident, including where the accident occurred, when it happened, and where any injuries parties were sent. The first page also contains information about property damage and the ID number and name of the investigating officer.

Page Two -

The second page of your Kentucky accident report is the narrative. All narratives are developed through the investigations of the attending officer, such as speaking to the drivers and any witnesses who were present. Vehicles are always referred to as "Unit 1," "Unit 2," and so forth. An extra page is typically included within Kentucky crash reports online for the diagram/illustration of the accident drawn by the officer.

Pages Three and Four -

Subsequent pages of Kentucky online police reports focus on each vehicle involved. Each page lists information about the vehicle, such as year, make, model, and license plate numbers. The officer will also list who was driving each vehicle, insurance information, and any passengers. Vehicle defects will also be included. Note that each vehicle receives its own page, so major accidents will have significantly more pages than minor bumps.

Page Five -

Police officers also include a two-page code sheet to detail what each code means. None of these codes is a secret. You can find a full list of current codes in use on Kentucky State Police accident reports online via the

National Highway Transportation Safety Administration website.
Note that the details included within these reports are only the observations of the investigating officer. The information will be acted upon by insurers, but if there are any disputes or misinterpretations, it is your right to raise these issues. Your Kentucky accident report is not an official binding document, merely contributing evidence.
---