Speak with a local attorney now:
Call Now * Open 24/7
407-634-5725
Missouri toll free
¿Español? Llame Gratis 24/7
407-664-1003
MISSOURI ACCIDENT REPORTS
Request A Missouri Crash Report Online
We can help you find your Missouri accident report online, quickly and easily! Getting into an auto accident is scary enough. However, after the initial shock is over you often find yourself dealing with legal or insurance issues. Usually, this means you will need a copy of your Missouri highway patrol crash report. An accident report provides important details about the incident including the date and time of the crash, the location at which the crash took place, any environmental factors, and more. A Missouri accident report helps others to understand the circumstances around the accident and who was involved.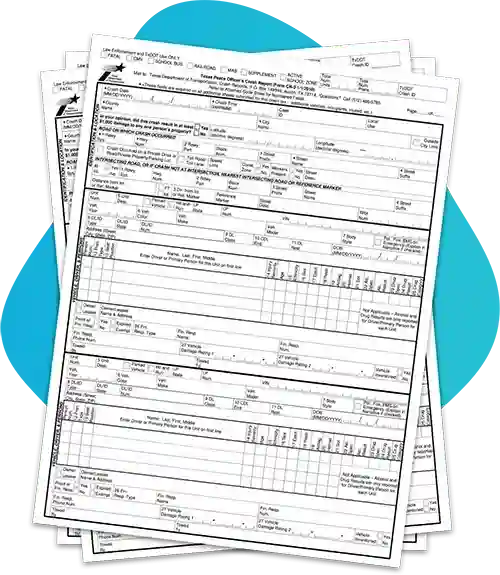 The "Motor Vehicle Accident Report Form 1140"
A Missouri accident or crash report is officially titled as ' Motor Vehicle Accident Report Form 1140'. It is used by law enforcement to record the details relating to an accident involving any type of vehicle. The details in the MSHP report are recorded by the officer who attended the scene of the accident. If a police officer did not attend your accident, Missouri law requires motorists to immediately file a crash report if (1) there was more than $500 in property damage as a result of the crash, (2) a parked vehicle was damaged and the owner can not be immediately contacted or notified, (3) anyone was injured (no matter how minor), or (4) anyone was killed. The following documents and websites provide more information and detail on crash report forms:
| Title | PDF |
| --- | --- |
| Request For Traffic Crash Report Form | |
| Motor Vehicle Accident Report Form 1140 | |
When Should I Request a Legal Consultation?
1. You Are Hurt or Suffered a Serious Injury or Permanent Disability
If you were seriously injured in an accident or acquired a serious illness, you definitely need a lawyer. There is no room for chance when a lifetime of pain, suffering, and bills are on the line.
2. You Aren't Sure Who is At Fault
If you were involved in an accident and it is unclear who was at fault, you should definitely consult with an attorney. In situations like this, the other party's insurance company will try to blame you for damages.
3. There Are Multiple Parties Involved
If you were injured in an accident that involved multiple parties, consulting with a personal injury lawyer will give you the best chance at not being stuck with the bill.
4. The Insurance Company Denied or is Delaying Your Claim
Insurance companies know that 99% of people do not understand all the complicated laws and procedures that take place in a personal injury claim.
5. An Injury Lawyer is Paid Only When The Case Settles
A personal injury attorney gets paid by winning money for their client through a personal injury lawsuit.
Speak with a local attorney now:
¿Español? Llame Gratis 24/7
407-634-5725
Ways to Get A Copy Of Your Missouri Crash Report Online
1. Order Online Through Missouri State Highway Patrol (MSHP)
To request your crash report online from the Missouri State Highway Patrol, you must complete the 'Request For Crash Report form SHP-842K' and mail the form, along with a check or money order for the applicable amount, to the appropriate troop headquarters. The price is generally $4.90 per report and $2.00 for an included notary certificate.
2. Data Sites like CrashDocs or LexisNexis
These can be a good reliable source of data. However the sites can be difficult to use and do not have all the Police Agencies in Missouri. (sometimes less than 50%)
3. Missouri Highway Patrol Accident Report by Mail
Requests submitted to the Patrol Records Division may be mailed to:
Missouri State Highway Patrol, Patrol Records Division
Attention: Traffic Crash Reports
P.O. Box 568
Jefferson City, Missouri 65102A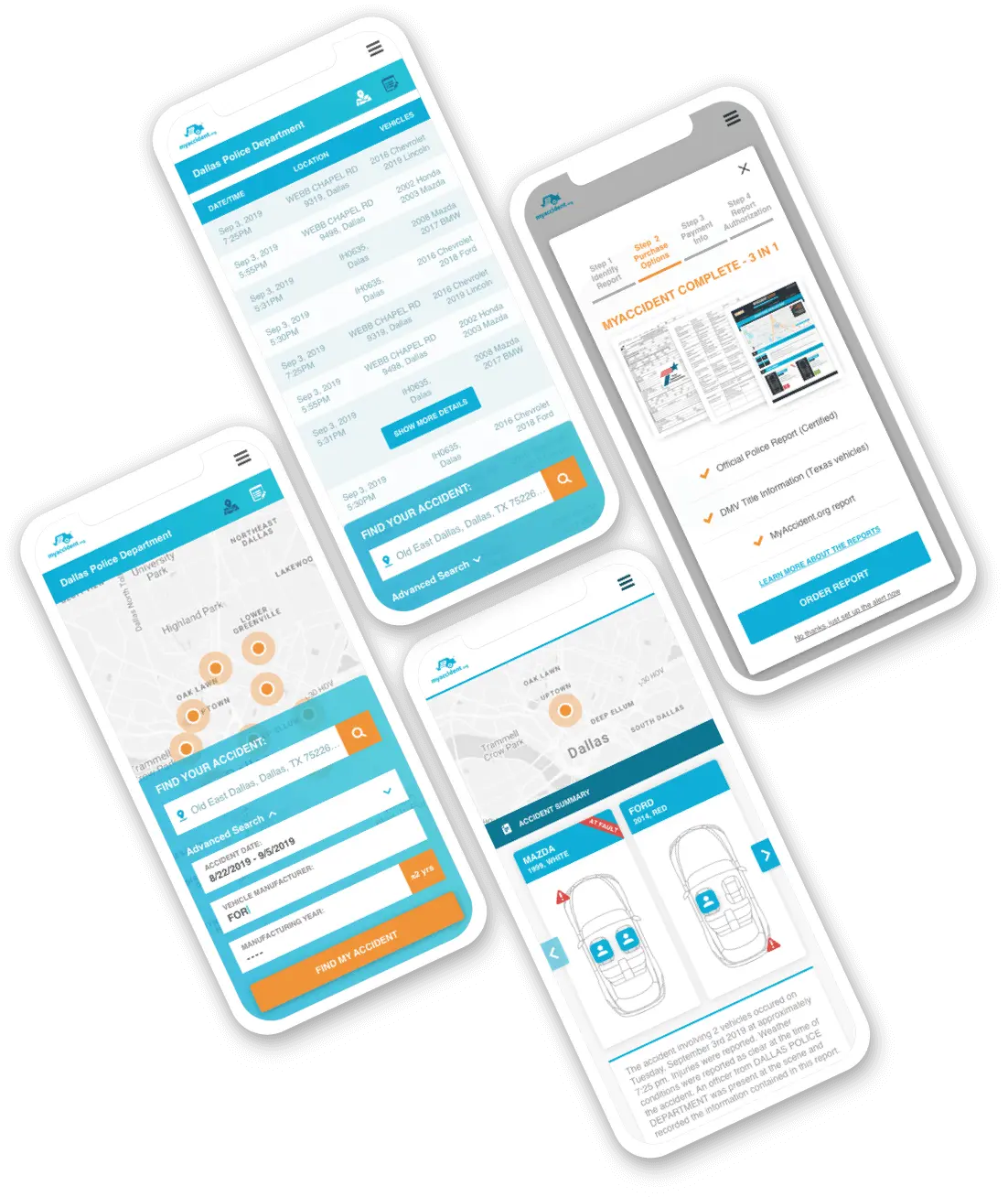 Looking for a specific Missouri county or city?
Missouri Accident Reports - FAQ
---
When Should You File a Crash Report
You should file a report if you're the operator of a vehicle involved in a crash where there were any injuries (even if not life-threatening), the accident involved a parked vehicle and the owner can not be notified immediately, death to any party involved in the accident, or property damage over $500. You must file the report within immediately after the crash if any of these conditions are met.
How many days do you have to report an accident in Missouri?
Missouri has strict laws on when accidents must be reported and when they must be reported. Under Missouri law, any accident must be reported within 30 days under the following circumstances:
Someone is injured.
Someone is killed.
A driver is uninsured.
Property damage exceeds $500.
This will cover the vast majority of accidents for all intents and purposes. Accident reports are vital to prove who was at fault, and they're also essential for insurers as these are the first documents they examine when evaluating claims.
Note that it's typically standard for insurers to require all policyholders to report their accidents to them, even if they were not at fault.
Is Missouri an at-fault state?
Missouri is an at-fault state, meaning the driver deemed at fault for an accident will be required to cover the economic and non-economic costs of the accident. This is why a minimum amount of liability coverage is required for drivers by law. Uninsured drivers may have to cover the costs out of their own pockets.
Note that blame for an accident isn't always clear-cut. As an at-fault state, accidents in Missouri can also result in blame being divided. For example, three drivers who were equally at fault may each be responsible for a third of the costs. If insured, your insurance company will pay all the associated costs minus your deductible.
Blame is apportioned using various factors, including the opinion of the attending officer, weather conditions, speed, and any citations issued."
Who Can Obtain a Copy of a Report in Missouri?
Persons authorized by 18 U.S.C. 2721, also known as the Driver's Privacy Protection Act are permitted to obtain unredacted crash reports. Requesting parties not meeting one of the criteria will receive a crash report in which personal information, as defined in 18 U.S.C. 2725 (3 & 4), has been redacted.
Why a Crash Report is Important
Data from this report is used for many purposes including:
Identifying locations with a large number of crashes.
Improving dangerous highways and intersections.
Developing highway safety public information programs.
Developing programs to save lives and reduce highway injuries.
How to read an accident report?
The Missouri Department of Transportation states that everyone is entitled to a copy of their crash report. Missouri State Highway Patrol accident reports provide you with everything you need about what happened as part of your accident.
Missouri traffic accidents happen all the time, and this vital document can support you in making an insurance claim or fighting your corner in the courtroom. Missouri crash reports will tell you everything you need to know, including:
Identity and contact information for everyone involved
Information about any passengers
Eyewitness information
Traffic violations
Diagram of the accident scene
Police officer's opinion on who was at fault
Weather information
Road conditions
Cost of getting a crash report in Missouri
Obtaining a crash report in Missouri is not free, even if you were involved in the accident. At the scene of the accident, you will receive an accident card with your report number from the attending officer. This report number will allow you to request a copy of your report. All police reports become available within 7-10 days after the accident.
The Missouri State Highway Patrol charges a standard $5.99 fee for their basic four-page crash report. However, other divisions and agencies levy their own fees, which depend on the jurisdiction and the county.
For example, in Kansas City, it costs $3 to request a report by mail or in person but $9 to order the same report online. While the fees are relatively small, double-check the fees for your county or jurisdiction to avoid surprises.
What is a Citizen Crash report?
In many counties in Missouri, you are not obligated to call or wait for a police response in case of a minor accident. Instead, drivers are encouraged to exchange their information and file a Citizen Crash report.
Citizen Crash reports are beneficial for minor incidents on private property, as police departments are prohibited from attending these accidents unless alcohol is involved or a citizen requires medical attention.
Circumstances where you should file a Citizen Crash report include:
The crash happened within the city limits of the jurisdiction operating Citizen Crash policies.
Any property damage only applies to vehicles.
No injuries require immediate medical attention.
Alcohol and/or drug impairment was not involved.
All involved vehicles remain operational.
Your county will determine how to file a Citizen Crash report. However, most counties require you to attend your local police department's headquarters during opening hours or print and mail/email a form.
Filing a Citizen Crash report ensures there is a piece of official documentation detailing the crash, which can support your insurance claim.
Traffic Crash Statistics for Missouri
Road safety is a priority for the Missouri Department of Public Safety. To that end, state patrol Missouri agents work to enforce the state's traffic laws and make the roads a safer place to be for all.
In 2019, there were 157,038 car accidents in Missouri, with 881 ending with a fatality. Along with factors such as alcohol, speeding, and other circumstances, only 19.4% of all traffic crashes occurred during inclement weather such as rain, snow, sleet/hail, fog, etc.
Are Missouri traffic laws strict?
Missouri Highway Patrol crash reports have always been a source of research for lawmakers in determining where the laws need to be tightened up. Unfortunately, the pandemic has skewed the data available and made it tougher to monitor Missouri accident reports for insights into how to proceed.
MSHP takes road traffic safety seriously. Overall, it is the 14th strictest state when it comes to traffic laws. It also operates a modest maximum speed limit of 70 mph on the roads.
---