Speak with a local attorney now:
Call Now * Open 24/7
407-634-5725
New York toll free
¿Español? Llame Gratis 24/7
407-664-1003
Request A New York Crash Report
Let us help you find your New York accident report online! Getting into a car accident is scary enough. After the initial shock, you often find yourself dealing with legal or insurance issues, which typically means you will need a copy of your New York accident report. An accident report, also known as a crash report, provides important details about the incident including the date and time of the crash, the location at which the crash took place, any environmental factors, and more.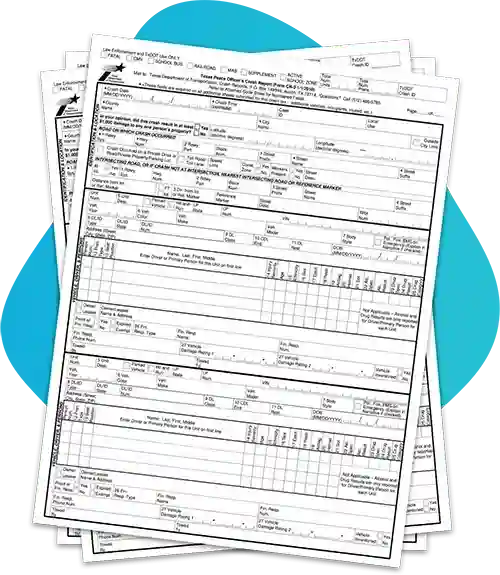 The New York "MV-104A" Police Accident Report
A New York crash report is officially titled an 'MV-104A' or 'Police Accident Report'. It is used by New York state law enforcement to record the details relating to an accident involving any type of vehicle. The details in the report are recorded by the police officer who attended the scene of the accident. If a police officer did not attend your accident you may be required to file your own report with the state provided form titled 'MV-104' or 'Report of a Motor Vehicle Accident' through the New York Department of Motor Vehicles. The report can be pretty complicated due to the fact that there are often 1000's of circumstances and facts that are recorded about the accident details, drivers, occupants and vehicles involved. If you are looking for a very detailed explanation of the information, codes and terminology used in the MV-104A Police Accident Report, the following documents can help provide a comprehensive guide:
When Should I Request a Legal Consultation?
1. You Are Hurt or Suffered a Serious Injury or Permanent Disability
If you were seriously injured in an accident or acquired a serious illness, you definitely need a lawyer. There is no room for chance when a lifetime of pain, suffering, and bills are on the line.
2. You Aren't Sure Who is At Fault
If you were involved in an accident and it is unclear who was at fault, you should definitely consult with an attorney. In situations like this, the other party's insurance company will try to blame you for damages.
3. There Are Multiple Parties Involved
If you were injured in an accident that involved multiple parties, consulting with a personal injury lawyer will give you the best chance at not being stuck with the bill.
4. The Insurance Company Denied or is Delaying Your Claim
Insurance companies know that 99% of people do not understand all the complicated laws and procedures that take place in a personal injury claim.
5. An Injury Lawyer is Paid Only When The Case Settles
A personal injury attorney gets paid by winning money for their client through a personal injury lawsuit.
Speak with a local attorney now:
¿Español? Llame Gratis 24/7
407-634-5725
| Title | PDF |
| --- | --- |
| Report of Motor Vehicle Accident | |
| New York Police Accident Report Codes MV-104COV | |
| Police Accident Report Manual | |
2 Ways to Get A Copy Of Your New York Accident Report Online
1. Order Online Through New York Department of Motor Vehicles (DMV)
To request your accident report online from the New York Department of Motor Vehicles (DMV), you will need to provide information about the accident and specific driver or vehicle involved in the crash. First, do a 'Free' limited search to see if the NYDMV has your crash report yet. Secondly, do a 'Paid' search for your report. Next, order your reports through the search portal. After your pay, you will be able to download your report directly as a PDF. You will then have access to your report for seven calendar days. You can also request a copy of your accident report via mail through the DMV.
2. Other Data Sites like LexisNexis or CrashDocs
These can be a good reliable source of data. However the sites can be difficult to use and do not have all the Police Agencies in New York. (sometimes less than 50%)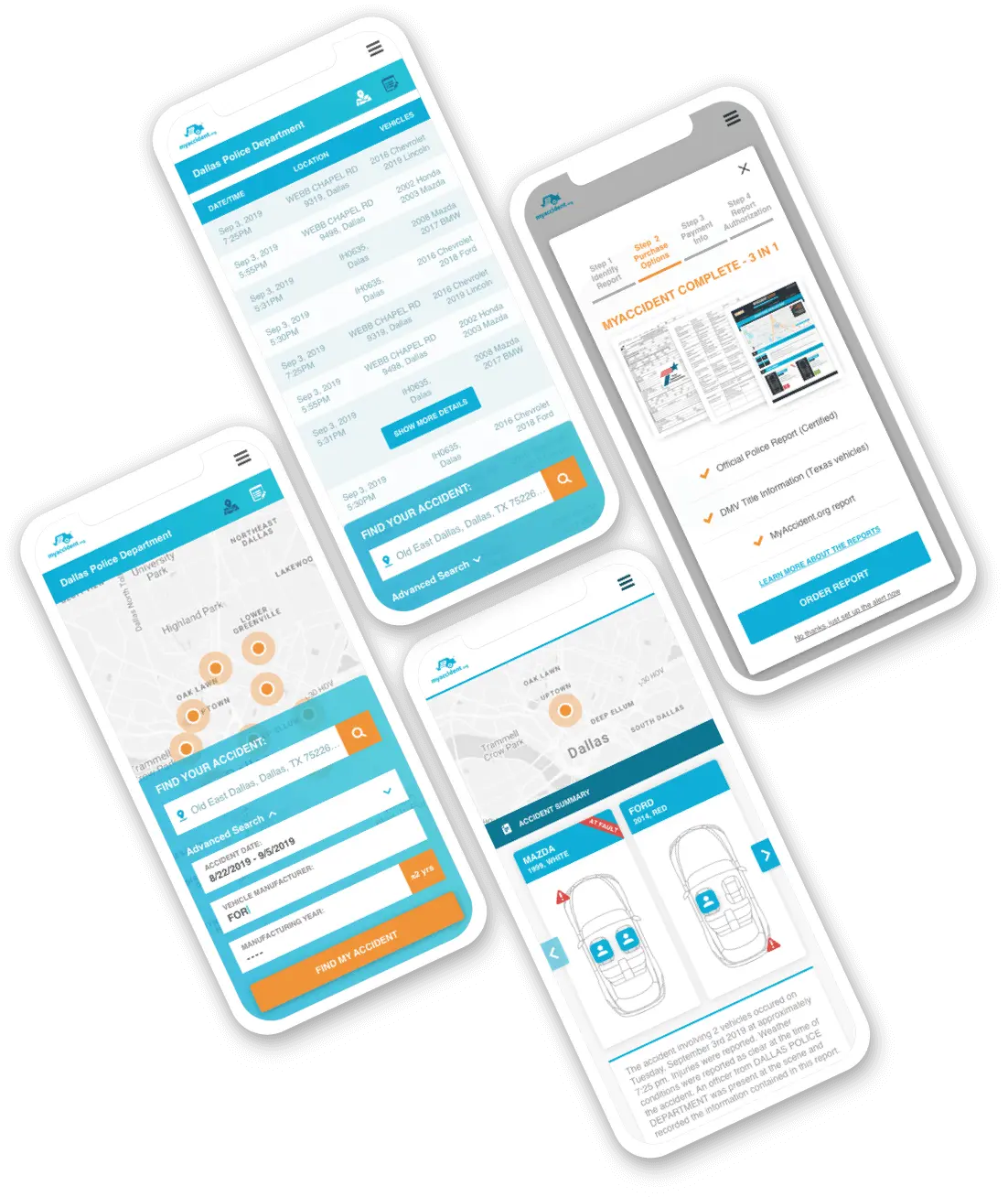 Looking for a specific New York county or city?
New York Accident Reports - FAQ
---
When do I need to file an accident report in New York state?
If the property damage of any person is $1,000 or more, all the involved drivers are required by the NY State Vehicle and Traffic Law to file a Report of Motor Vehicle Accident (PDF) (MV-104).
How long do I have to file New York accident reports?
The crash report must be filed within 10 days of the accident. File form MV-104 with the DMV no more than 10 days after the accident. The DMV can suspend your driver license if you fail to report an accident.
What do I do if there was a fatality involved in the accident?
If a person is injured or killed, you are required by the NY State Vehicle and Traffic Law to immediately notify the police. All the involved drivers and the police must file a police accident report with the DMV. It is a crime to leave the scene of an accident that causes personal injury or death.
Do accident reports go on my driving record in New York?
The accident appears on the records of all the involved drivers. An accident listed on your driver record does not indicate that you were at fault. The DMV does not try to determine fault in an accident.
How many people get hurt in New York traffic collisions?
New York state enjoys some of the lowest accident rates in the country, with the New York police department regularly enforcing traffic laws. Among vehicle occupants, there were 292 deaths per year, with a death rate of 1.6 per 100,000 New Yorkers. Hospitalization rates were significantly higher, with 6,207 hospitalizations per year, averaging 31.6 per 100,000 New Yorkers.
Finally, there are an average of 106,612 emergency department visits per year among vehicle occupants. With such a high rate, obtaining a police report can help you fight your case. Thankfully, obtaining a New York accident report is relatively easy, as stipulated by the New York DMV.
How to read New York crash reports?
Reading an NYPD accident report can appear intimidating at first glance. The average report contains a myriad of information and codes that appear like jargon to the average person.
Here's what each page of NY State police accident reports means:
Page One – Nearly everything you need to know is contained on page one of New York State accident reports. Every detail reflects what happened as part of the accident, including the attending officer's view and interpretation.
Page Two – The codes on page two refer to contributing factors in your New York accident report. New York State traffic reports may include codes like (4) "fell asleep" and (31) "texting." Insurance companies review this section closely.
Page Three – Page three of New York crash reports goes into detail about the types of injuries sustained by drivers and passengers.
Pages Four & Five – Descriptions of hospital injury victims. Your New York accident report lookup will contain a four-digit code for anyone who was taken to the hospital, and which hospital, due to the accident.
Knowing how to read your crash report is crucial to ensure you know what you're looking at and how your insurance company may interpret it. Learning the jargon decodes much of what's written by the attending officer.
---