Oklahoma Accident Reports Online
Search for Your Oklahoma Crash Report
Dealing with the aftermath of an accident could mean physical and emotional trauma. But your Oklahoma crash report will help you with the details to move forward.
The information about your accident is critical, and your Oklahoma crash report will tell you everything there is to know. With the support of MyAccident.org, we can help you obtain a copy of your Oklahoma accident report.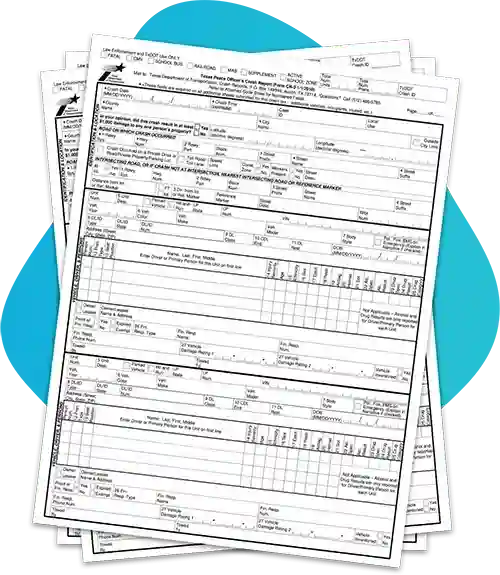 The "Oklahoma Traffic Collision Report"
An Oklahoma accident or crash report is officially titled as "Oklahoma Traffic Collision Report". The Oklahoma Traffic Collision Report is used by law enforcement officers in Oklahoma to report traffic crashes to the Department of Public Safety. The details in the report are recorded by the officer who attended the scene of the accident.
How do I find my accident report in Oklahoma?
In Oklahoma, collision reports can be obtained in two ways: by phone or by mail. It should be noted that if you choose to begin the process by phone, you will not be able to pay the small fee by phone and will be directed to complete a request via mail.
Request an Oklahoma Collision Report by Mail
To initiate your request via mail, fill out the records request form located here. You will need to include information such as the date, city and county where the accident took place, your name, driver's license number, and more.
The price of this request is $7, and the payment and records request form must be mailed to:
Department of Public Safety
Records Management Division
P.O. Box 11415
Oklahoma City, OK 73136-0415
When you submit this request, you are directed to include a self-addressed and correctly stamped envelope to receive your accident report back.
Request an Oklahoma Collision Report via Phone
By calling 405-425-2424, you will be directed to the Oklahoma Department of Safety. They will not take the accident report over the phone, but they will walk you through the process to submit a request via mail.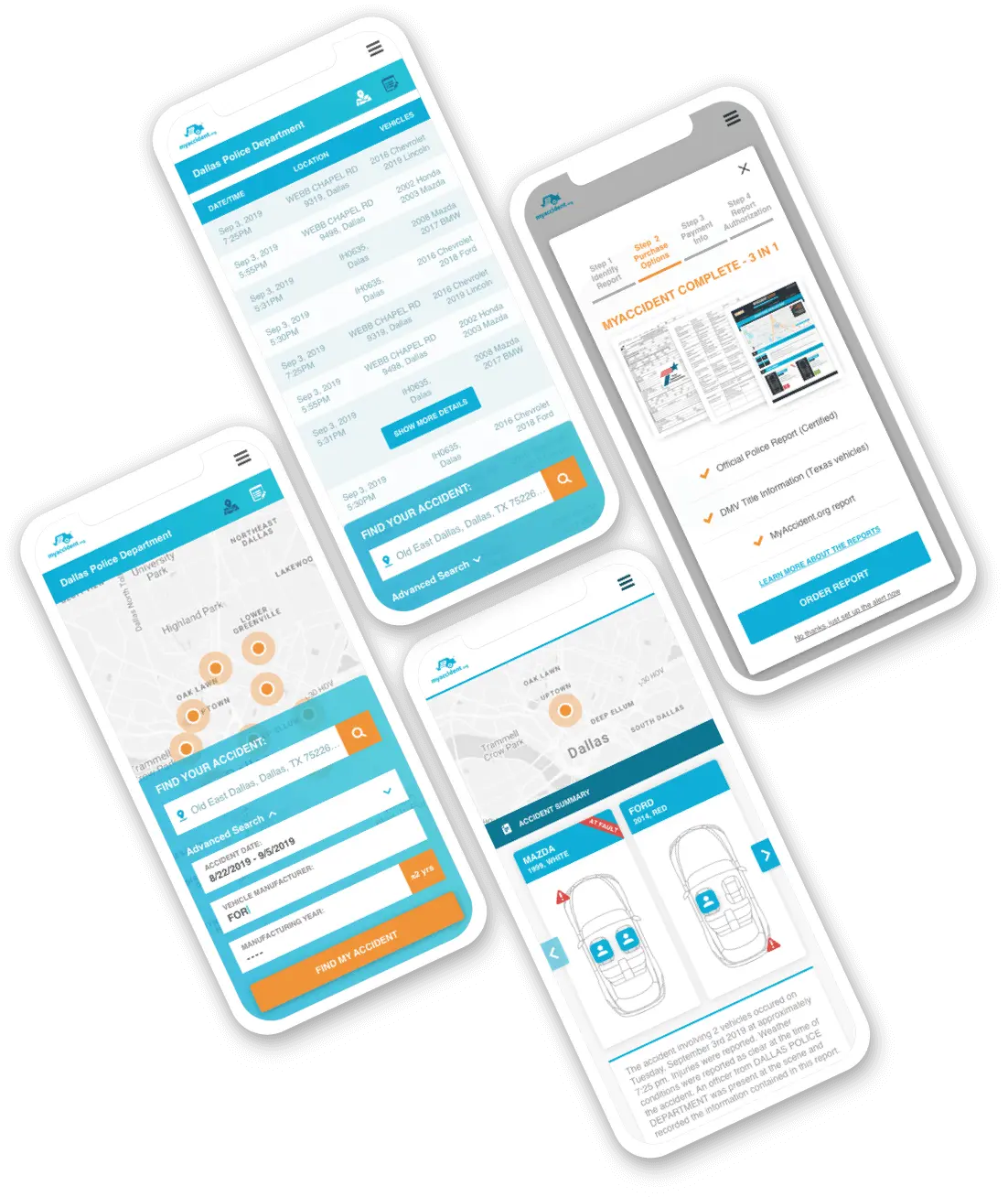 Looking for a specific Oklahoma county or city?
Basic facts about traffic accidents in Oklahoma
According to the Oklahoma Highway Safety Office, in 2017, there were 657 traffic-related fatalities. In 2018, there were 655 and in 2019, there were 640. As far as total crashes go, in 2018, there were 71,280 total traffic crashes and in 2019, there were 73,267.
Oklahoma Accident Reports - FAQ
---
How long will it take for the Oklahoma Department of Safety to receive my accident report after my accident?
After your accident takes place and the police respond, there is a law that outlines the time frame in which the report must be received by the Oklahoma Department of Safety. According to Title 47 O.S., Section 40-102 A.1., the report must be received by the Department of Safety within thirty days of your accident. If the crash resulted in the death of a person, then the Department of Safety must receive the report within twenty days of the death of the person or whichever time period winds up being shorter.
Who is able to purchase a copy of the accident report?
In Oklahoma, the report can be provided on demand if the request includes one of the following individuals:
A person involved in the accident
A state, city, or county law enforcement agency
A legal representative of one involved in the collision
The Department of Transportation or any city or county transportation agency
A highway maintenance agency
Newspaper
Radio or television broadcaster
Insurer of an individual involved in the auto accident
Licensed private investigator
Provider of health services of a party involved in the accident
What information will appear on my driving record after an auto accident in Oklahoma?
All of your information that relates to the accident will appear on your driving record after the accident. This includes the first and last names of all involved drivers, all vehicle information, the location on the roadway where the accident happened, weather conditions at the time of the accident, and more. It will be very specific, even including the lanes you were driving in when the crash occurred.
What information do you need to find your accident report in Oklahoma?
The records request form you need to fill out asks for the following:
Collision date
City/County collision took place in
Driver's name
Driver's license number
Driver's sex
Driver's date of birth
Additionally, you must select if you're requesting the record for yourself or on behalf of another person. If you select that you're not the person name in the record(s), you must provide the reason that you're entitled to the record by selecting one of the following:
Government agency
Legal
Research activities or statistical reports
Insurance company, insurance report organizations, self-insured entity
Licensed private investigative agency or licensed security service
Employer of commercial driver license holder
Other
If for some reason none of the above apply, you must have the person named in the accident sign a consent to release.
What does it cost to get a collision report in Oklahoma?
For a collision report, the fee is $7.00. However, if you need a certified collision report, the cost is $10.00. It's best to submit your payment by mail with your request. You cannot make a credit card payment by phone. However, if you would like to make the payment via credit card you can visit the Oklahoma Department of Public Safety in person to use your credit card as payment.
When you're involved in an accident it's always a good idea to have a copy of your accident report for your own records in case you ever need to provide it to your insurance or for legal purposes. Obtaining your accident report in Oklahoma is best done by mail using the form provided on the Oklahoma Department of Public Safety website.
---