South Carolina Accident Reports
Find your South Carolina Crash Report Online
Let us help you find your South Carolina crash report online! Getting into an accident is scary enough. Afterward, you may find yourself dealing with legal or insurance issues, which typically means you will need a copy of your South Carolina accident report. An accident report, also known as a crash or collision report, provides important details about the incident including the date and time of the crash, the location at which the crash took place, any environmental factors, and more. An SC accident report helps others to understand the circumstances around the collision and who was involved.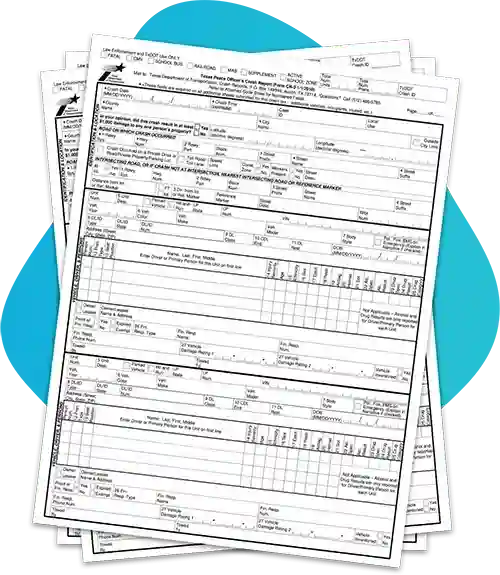 The "South Carolina Traffic Collision Report Form TR-310"
A South Carolina crash or accident report is officially titled as the ' South Carolina Traffic Collision Report Form TR-310 '. It is used by law enforcement to record the details relating to an accident involving any type of vehicle. The details in the traffic collision report are typically recorded by the police officer who came to the scene of the accident. If an officer did attend your accident, you may need to file a 'FR-309' within 15 days after the crash if there was property damage of more than $1,000.00 to any one vehicle or property. If anyone was injured or anyone was killed, you are required to immediately notify the police. The following documents and websites provide more information and detail on South Carolina Collision Reports:
| Title | PDF |
| --- | --- |
| South Carolina Traffic Collision Report Form TR-310 | |
| South Carolina Traffic Collision Not Investigated by Law Enforcement FR-309 | |
| South Carolina Collision Report Form Instruction Manual | |
2 Ways to Get A Copy Of Your South Carolina Car Accident Report Online
1. Order Online Through SCDMV
To request your crash report online from the South Carolina Department of Motor Vehicles (SCDMV) online portal, you will need to provide information about the accident and specific driver or vehicle involved in the crash. To buy a car accident report online, you must enter your personal information authenticating who is requesting a copy of the collision report and enter additional information that identifies the collision. You will also need to provide payment for the applicable fee of $6 per report.
2. Other Data Sites like LexisNexis or CrashDocs
These can be a good reliable source of data. However the sites can be difficult to use and do not have all the Police Agencies in South Carolina. (sometimes less than 50%)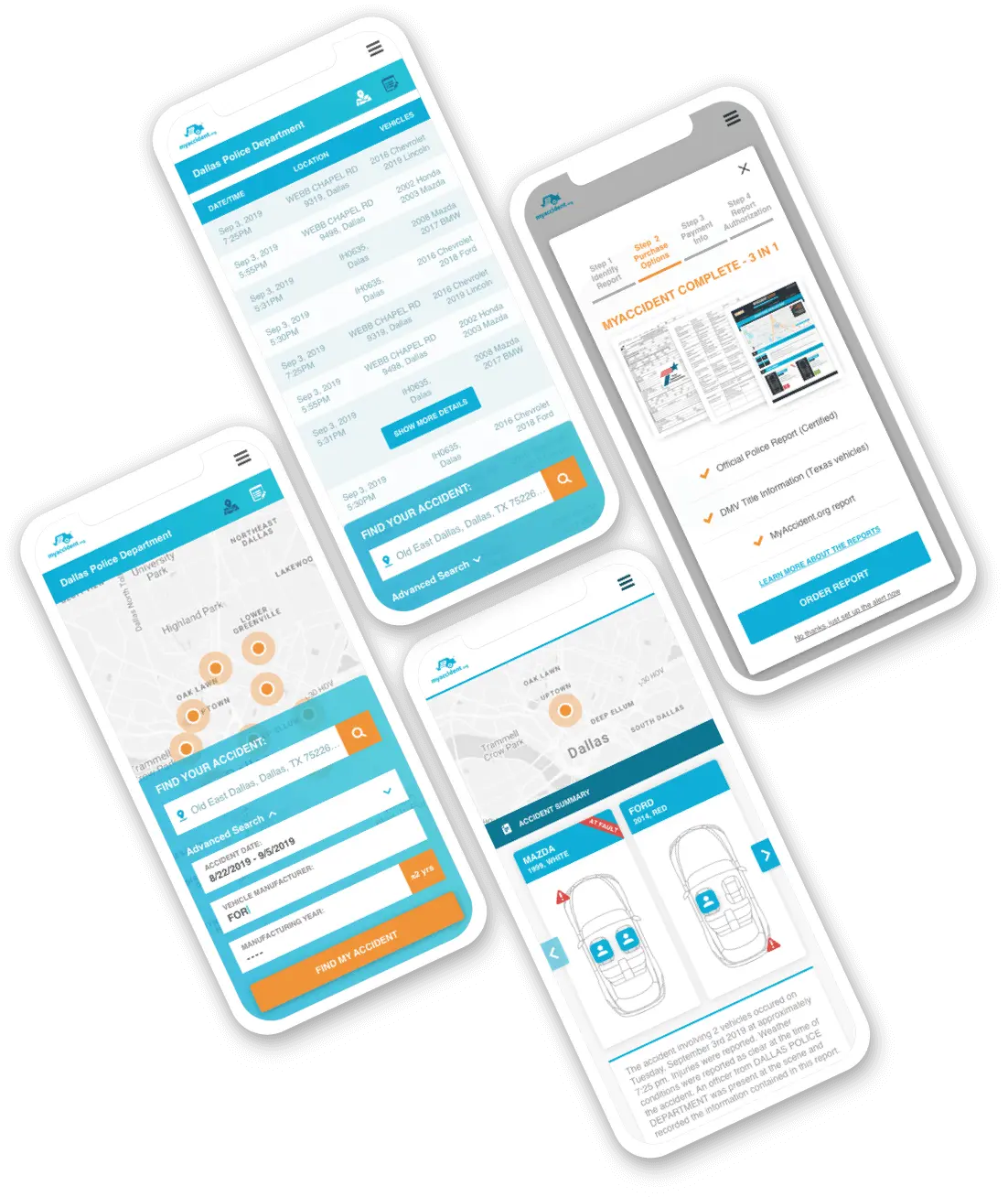 Looking for a specific South Carolina county or city?
South Carolina Accident Reports - FAQ
---
When Should You File a South Carolina Crash Report?
You should file an accident report if you're the operator of a vehicle involved in a crash where the damage to any one vehicle or property is over $1000, or if there is an injury to any person.
How Long Do I Have to File My Crash Report?
You must file the report within 15 days of the date of the crash.
When Should You Notify the Police?
You are required to immediately notify the police after a vehicle accident resulting in injury or death.
Why this Report is Important
Data from your traffic collision report is used for many purposes including:
• Identifying locations with a large number of crashes.
• Improving dangerous highways and intersections.
• Developing highway safety public information programs.
• Developing programs to save lives and reduce highway injuries.
How many people get hurt in traffic accidents in South Carolina?
South Carolina Highway Patrol accident reports reveal that the number of fatal accidents have risen by 7.5% year-on-year, with an estimated 1,144 fatalities in 2021. While the rise in car accidents in South Carolina can be partially increased by rising traffic following COVID-19 lockdowns, the Palmetto State has consistently seen higher accident rates than other states.
According to further statistics from South Carolina car accident reports, there are approximately 1.97 deaths per 100 million vehicle miles traveled. With the numbers crunched from the South Carolina Department of Public Safety, state residents must contend with living in one of the top 10 most dangerous states in the country for driving.
It underlines the importance of knowing how to obtain South Carolina accident reports to support your fight for justice if you are involved in a road traffic accident.
How to read South Carolina's Highway Patrol crash reports?
The State Police in South Carolina will complete a crash report after attending the scene of an accident. Your SCDMV collision report may appear confusing initially, but it is relatively simple to get the information you want.
South Carolina crash reports contain two pages, with the incident number on the top-left corner of the report. You will also see the Department of Public Safety incident number next to it.
Here is how to read each section of your report:
A: Location Information -

Precise information on where the accident occurred, including lanes and intersections

.
B: Personal Information -

Personal information about the drivers, passengers, and any pedestrians. It will contain information like drivers' license numbers and insurance details. The attending officer will also list who they believe was at fault

.
C: Accident Description -

A description of the accident, including a drawing/diagram

.
D: Police Officer Information -

At the bottom of the first page, the officer will record their rank and badge number.

E: Injury Information -

Page two begins with a full listing of the condition of all parties involved in a car collision. Condition information can range from "not injured" to "fatal". The officer can also fill out fields for whether a passenger was taken to the hospital and seat belt use

.
F: Sequence of Events -

The next step in filling out a SCDMV accident report is to record the timeline of events, based on testimony from those involved and any witnesses

.
G: Presence of Alcohol or Drugs -

The police officer will note the results of breath or sobriety tests. For more information, look up field sobriety tests on the SCDMV website

.
H: Contributing Factors -

The officer will make their observations regarding any contributing factors, such as speeding, distracted driving, or failing to indicate. There are also sections for any obstructions, debris, or environmental factors. This is considered one of the most critical sections in South Carolina collision reports

.
---