Request Washington Accident Reports
Find your Washington Crash Report Online
When you're involved in an accident, the authorities or involved parties are usually called upon to create an accident report. Accident reports contain all of the information about the accident, including who is to blame, where it occurred, and other pertinent details that should be known by law enforcement, insurance, or in legal circumstances.
Accident and collision reports are important if you need to demonstrate your innocence in a legal case or if your insurance company needs information about the collision in order to process a claim. It's always a good idea to have a copy of the accident report for any crash you were involved in for your own records even if they haven't been requested by an outside agency.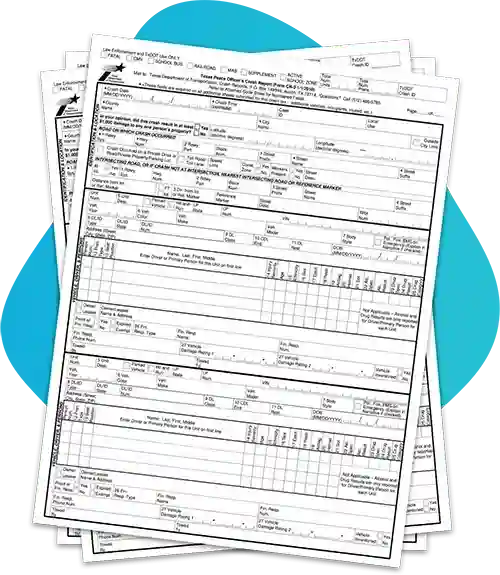 How do I find my crash report in Washington?
Finding your crash report in Washington is pretty simple as long as you have internet access and information regarding the accident. Simply visit the Washington State Patrol Collision Report Search page and input one of the following to search for your collision report:
last name and date of the collision
collision report number
While there is no fee to search for a report, there is a $10.50 fee per report if you'd like to purchase the report.
Keep in mind that officers have up to 2-4 weeks to complete their investigation and submit their report to be approved by their supervisor so your report might not be available immediately.
If you have any questions about the process, you can contact Washington State Patrol Collision Records Section with the information below:
Phone: (360) 570-2355
Email: [email protected]
Monday through Friday, 7:00 am to 4:00 pm at
Collision Records Section
Edna Lucile Goodrich Building
7345 Linderson Way SW, first floor
Tumwater, WA 98501
How much does it cost to request an accident report in Washington?
Searching for a collision report is free, however, if you want to purchase the report there is a fee of $10.50 per report payable upfront.
How to Order Your Crash Report in Washington by Mail
If you prefer to order your collision report by mail, you can do that as well. You will need to download and complete the Request for Copy of Collision Report form. On this form, you will need to provide information such as:
Collision report number
Date of collision
County where the collision occurred
Name of Roadway where collision occurred
Names of involved parties
How you were involved in the collision
Then you will need to mail the completed form along with $10.50 via check or money order payable to Washington State Patrol to the following address:
Washington State Patrol
Collision Records Section
P.O. Box
42628
Olympia, WA 98504-2628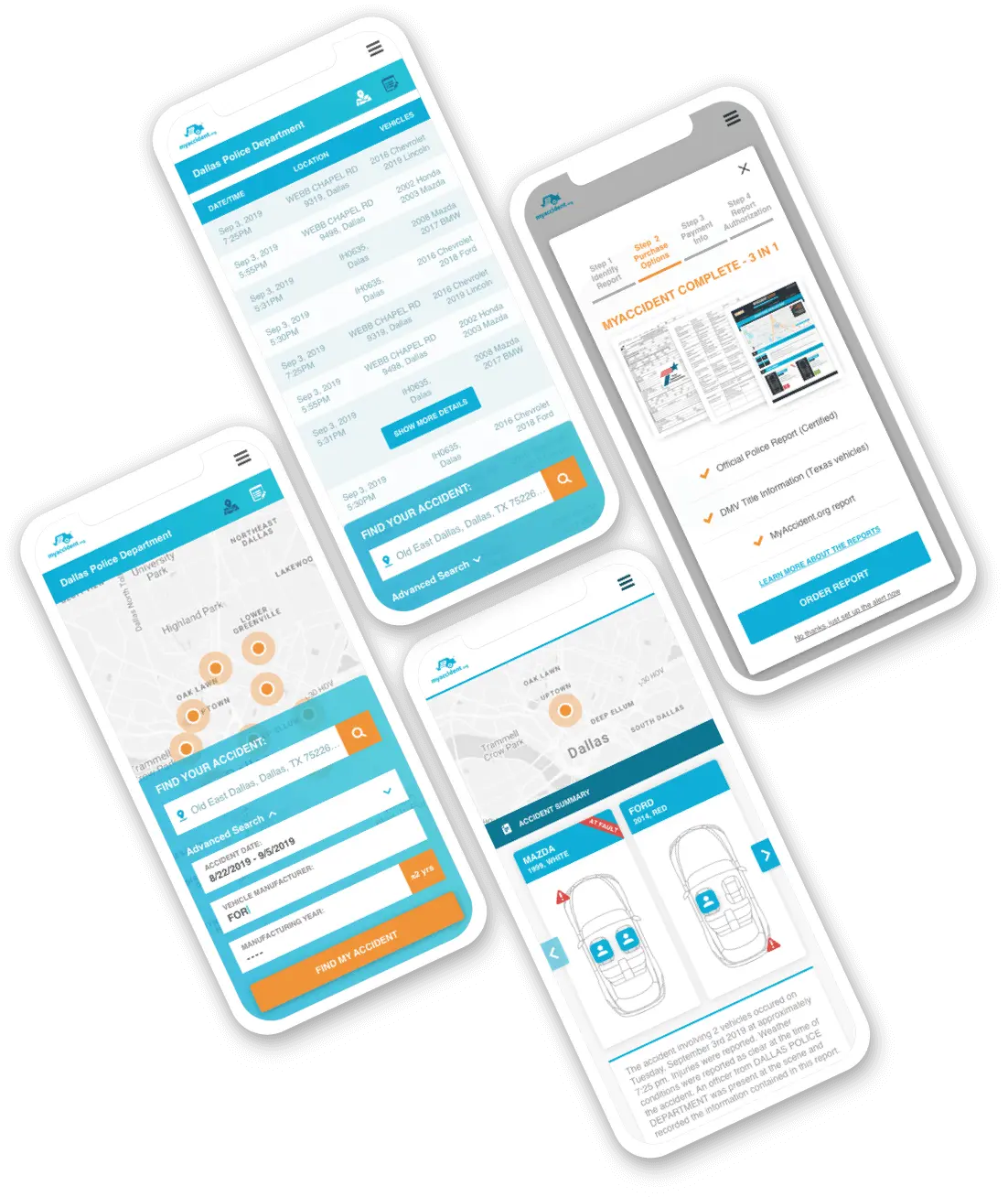 FAQ about accident reports in Washington
---
Do I need to file an accident report in Washington?
If you were involved in a collision as a driver, pedestrian, pedal cycle, or property owner that resulted in $1,000+ in damage to any one unit or injury to any person, you must complete a Motor Vehicle Collision Report. The only exception to this is if a police officer is present and indicates that they will submit a collision report. In this case, you would not need to submit a report yourself.
To submit your collision report online, visit the Washington State Patrol Online Motor Vehicle Collision Reporting website here, fill out all pages, and submit. This will electronically submit your report and provide you with the collision report and report number immediately to provide to your insurance company to process your claim.
If you prefer to mail in your accident report in Washington, you can do so by filling out the form here and then printing a copy of the report then mailing to:
Collision Records Section
P.O. Box 42628
Olympia, WA
98504-2628
Keep in mind, mailing your report will take longer to process and obtain a collision report number.
Who can request a copy of a crash report in Washington?
While there don't seem to be any requirements about who can request a collision report in Washington, the printed form does ask that you state how you were involved in the collision stating anything from someone in the collision to an authorized representative or insurer of an involved party.
What information is required to get a copy of an accident report in Washington?
To search for a collision report in Washington, you will need to be able to provide at least one of the following:
last name and date of the collision
collision report number
This will be submitted via their online system to search for the correct report. Once found, you can choose to purchase it for a small fee.
Statistics about car accidents in Washington
According to Washington state records, there were a total of 86,269 car crashes in 2020. Of those accidents, 60,276 resulted in no apparent injury while 526 resulted in a fatality. In comparison, 2019 saw 111,670 total crashes with 78,296 resulting in no apparent injury and 517 resulting in a fatality. So while the number of accidents significantly decreased, the fatality rate increased from 2019 to 2020.
Hopefully, this has clarified any concerns you may have regarding Washington accident reports. The Washington State Police department has made it relatively simple to submit a request for an accident report online.
---